Mr. Durgan Kenpo Seminar – Saturday 5/14/11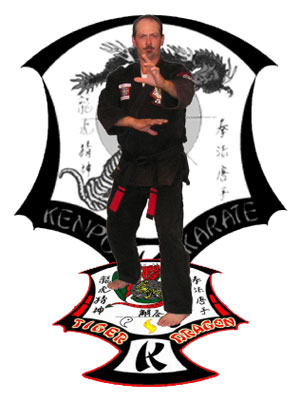 Alpha Martial Arts will be hosting Mr. Durgan, 6th degree Black Belt, for an afternoon seminar on understanding and applying the science of Contact Manipulation to your American Kenpo. May 14, 2011 from 12:00-3:00pm at AMA Bryant. Cost is a $30.00 donation to benefit the Royal Family Kids Camp. 100% of all seminar fees collected will be donated to RFKC whose mission is to allow every foster child, ages 6 to 12, experiences a life changing camp, club and mentor. Space is limited! Please contact Mr. Herrman at Alpha Martial Arts (206) 528-3737 to reserve your space on the mat!
Mr. Durgan's Bio:
With nearly 35 years in, Mr. Durgan has dedicated the better part of his life to the Martial Arts. In 1989 he met Mr. Rainey and re-focused his training on the American Kenpo system. Mr. Durgan has remained loyal to and held Mr. AC Rainey as his teacher in the arts since that time, all ranks from brown belt to current have been from his teacher only. Mr. Durgans focus in teaching the art has always been on quality rather than quantity. He currently teaches out of a small school located in the Puget Sound Region of Washington. Mr. Durgan has a unique perspective of the principles and motion within the arts and has applied this perspective to contact manipulation and its application within the system of Kenpo. Mr. Durgans view of contact manipulation is that while many Martial artists cross train in different systems they fail to recognize the similarities in motion and in principle. Mr. Durgan teaches contact manipulation as an extrapolated element of the Kenpo system, principles, and motion taught typically as a striking system. Mr. Durgan also has particularly interesting views and uses of the Universal pattern as an educational tool for the students that goes beyond the basic geometrical shapes and patterns. After twenty five years of teaching and owning or running a dojo, Mr. Durgan is still very focused on the quality of the students journey through this great Art. Mr. Durgan offers seminars in the following topics; Kenpo Contact Manipulation, Understanding and applying the Universal Pattern, Sequence Re-Scripting™, and Phasic Kenpo™.