"You have the gift of a brilliant internal guardian that stands ready to warn you of hazards and guide you through risky situations."
Gavin de Becker, The Gift of Fear: Survival Signals That Protect Us from Violence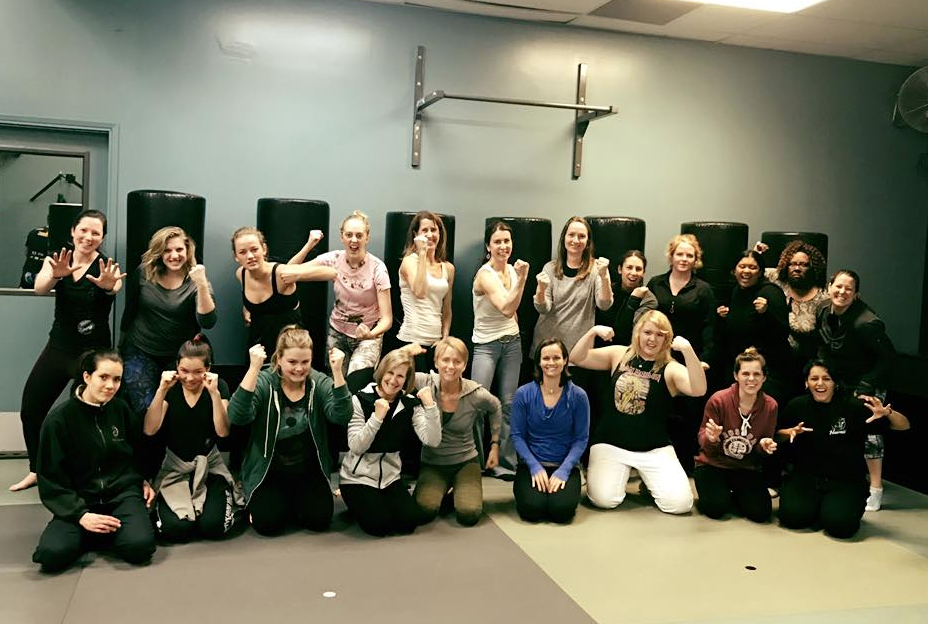 Our Alpha Martial Arts team has hosted self-defense seminars all across the Seattle Area. We've worked at schools from pre-school to high school, universities, restaurants, businesses, and social groups. Our seminars are tailored and designed specifically for the audience, whether for kids, teens, adults, female only, or gender inclusive! We offer free, in-house, self-defense seminars as a community service and we offer paid seminars on and off site for individuals, groups and non-profits. Our goal is to give practical knowledge that enables participants to live confidently and empowered. We teach both physical and non-physical techniques, equipping students with the power of their voice, boundary setting, and fighting back.
Seminar Sneak Peak:
If you want a sneak peak inside our workshops, here are some of the things you will be challenged to learn and live:
I am worthy of love and respect. No, really. I AM WORTHY of LOVE and RESPECT. At all times. From all people. And especially from myself.
I have the right to use my voice, to be assertive, and to say no.
I am strong, confident, and powerful.
I value my inner voice, my intuition, and my emotions.
I listen to my body when it is telling me something is off or wrong and I choose to trust it.
I treat others and myself with kindness, by respecting their boundaries and enforcing my own.
I know how to avoid a fight if I can, and fight back if I have to.
If you are interested in hosting a private seminar or have any questions about our free quarterly seminars,  email us or call at (206) 528-3737.
Testimonials
"Annie Beyer's self-defense seminar was tactically empowering chicken soup for the soul. We were taught manageable skills on how to prevent and escape an attack AND discussed why it's useless to walk around fearful and why it's counterproductive to be suspicious of all men. It's incredible what a spectrum of helpful content was packed into a short seminar. I would go again in a heartbeat and send all my friends and family. A big thanks to Annie and Alpha Martial Arts." – Sophie Dalton
"The self-defense seminar was empowering, educational and provided invaluable tools that will carry on a lifetime!" – Jonathan Hardy, owner of Stoneburner Restaurant  
"Thank you so much for coming to HNA and presenting the self-defense Assembly to the students.  They loved it and have said it is one of the best assemblies we have had!" – Kim Dawson, Holy Names Academy, Vice Principal of Student Life
Self-Defense Instructors:
Coach Annie – Manager and Head Instructor (Right)
Ms. Allyson – Head Instructor and Karate Manager (Middle)
Mr. Herrman – Owner of Alpha Martial Arts (Left)
You can view our upcoming FREE self-defense seminars at AMA Bryant here:
Where we've been: