Annual Kids Anti-Bully and Adults Safety Day M 10/8 and TU 10/9
ANNUAL KIDS ANTI-BULLY & ADULTS SAFETY DAY Monday 10/8 and Tuesday 10/9
This is a FREE annual community event. *Special Class Schedule! NO REGULAR KARATE CLASSES!!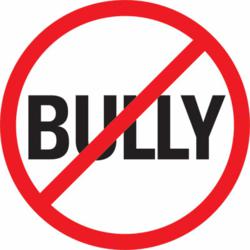 October is National Bullying Prevention Month. Please join us for our Anti-Bully Workshops at AMA Bryant on Monday 10/8 and Tuesday 10/9. In these valuable workshops children will learn interactively how to set boundaries, respond assertively and tell a trusted adult if they are approached by a bully. The children will participate in role-playing and discussions, giving them valuable tools to defeat a bully without fighting. Parent attendance is highly encouraged but not required.
In our Adults and Teens Safety Workshop (7:00-8:00pm) This is the workshop that every teen and adult should attend — especially those who are not interested in studying martial arts. In one hour Teens & Adults will learn how to recognize a predator and practice verbal tactics they can use to prevent an assault before it becomes physical. Participants will also be introduced to simple, direct physical techniques they can use to escape an attacker and that they will remember for a lifetime.
Our Tuesday night Krav Maga class (8:30-9:30pm) will be an introductory workshop teaching the fundamentals of personal protection. If you are curious about Krav Maga, or have friends or coworkers who are, this would be a great night for them to join a class!
Please feel free to bring classmates, coworkers, friends and family to any of these workshops. You may also forward this email to anyone you feel may benefit from the workshops.
*Special Class Schedule! No regular Karate classes on Monday 10/8 and Tuesday 10/9!
Monday 10/8 (Columbus Day)
6:00-6:45pm – Juniors (ages 6-12) Anti-Bully Workshop (green mat)
7:00-8:00pm – Adults & Teens Self Defense Workshop (green mat)
7:15-8:15pm – Kettelbell Class (black mat)
8:15-9:15pm – Kickboxing (black mat)
Tuesday 10/9
4:00-4:45pm – Juniors (ages 6-12) Anti-Bully Workshop (green mat)
5:00-5:45pm – Dragons (ages 4-6) Anti-Bully Workshop (green mat)
6:00-6:45pm – Juniors (ages 6-12) Anti-Bully Workshop (green mat)
7:00-8:00pm – Adults & Teens Self Defense Workshop (green mat)
7:00-8:00pm – Kickboxing (black mat)
8:00-9:00pm – Muay Thai (black mat)
8:30-9:30pm – Krav Maga (green mat)
Dedicated to Your Success,
Mr. Herrman & The AMA Team
AMA Bryant
2923 NE  Blakeley Street, Seattle, WA 98105
(206) 528-3737