Alpha Martial Arts Student Resources
*Links are bold and blue! 
---
SAVE THE DATES:
M 8/29: Fall Quarter Begins
SA 9/3: Open (No Hyper Classes)
M 9/5: Labor Day (Closed)
TU 9/6: Osouji (Closed)
SA 9/10: Fall Hyper & Grappling Classes Begin
W 9/28 – SA 10/1: Fall Month #1 Tip Test
F 9/30: September Black Belt & Degree Pre-Test & Exam (No Friday Classes)
W 10/26 – SA 10/29: Fall Month #2 Tip Test
F 10/28: October Black Belt & Degree Pre-Test & Exam (No Friday Classes)
SA 10/29: AMA Fall Karate Tournament!
W 11/16 – SA 11/19: Fall Month #3 Tip, Belt & Chevron Test
F 11/18: November Pre-Test (No Friday Classes)
SA 11/19: November Black Belt & Degree Exam
2022 AMA TESTING DATES:
Download a pdf of the 2022 AMA Testing Dates Calendar for reference and planning. **Test dates are subject to change and will be modified if necessary. Please confirm!
UNIFORM & T-SHIRT ORDERS:
BBT SPARRING GEAR ORDERS: 
---

Onsite Class Reservations:
We are still requiring reservations for all classes and masks are required for all onsite students regardless of vaccination status. *Onsite students will be assigned a specific and consistent class day/time. Email us if you would like to attend onsite classes — Absolutely NO drop ins!
---
Private Lessons: 
All Karate Students who are attending ONLINE only classes are encouraged to schedule 1 virtual private lesson/week. These are 10 minute virtual lessons to check in on you, your curriculum and, when you are ready, conduct a virtual tip or belt test! Onsite students may purchase 4 online

private

lessons for $40, a single for $15 for extra instruction/review. We also have limited 25 minute onsite private lessons available for $40/each.
---
Curriculum Review Videos: 
Monthly Tip & Quarterly Belt Testing Review Videos are available online. Please contact us if you do not have the current password.
---
Karate Tip & Belt Testing: 
We are offering virtual tip and belt testing to allow students to progress during their at-home training. Testing is conducted during virtual private lessons in week 4 of each month. To qualify, students must complete 8 virtual classes (Zoom or Vimeo) and then schedule a private lesson. Your instructor will walk you through a pre-test and will 1) provide feedback for what you need to work on, or  if you are ready, 2) will test you for your tip/belt.
Black Belt & Degree Testing is being conducted on the Friday of Testing week. Please contact your head instructor for details and to schedule a pre-test and/or exam date.
---
Powerful Words Projects: 
Karate students are encouraged to complete their monthly Powerful Words Project to earn their stars! Please submit your projects before the end of the month by taking a picture or scanning your attendance card and returning it to your dojo's location by email (AMA Ravenna-Bryant, AMA Capitol Hill or AMA Ballard). *If you don't have the correct email address please use our 

contact us form

(you will not be able to attach your file, but we can reply with the correct email address).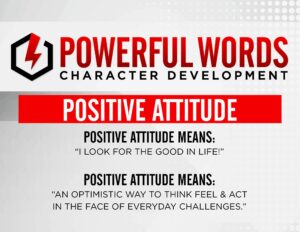 Click the appropriate link below to download a pdf and print your Powerful Project:  
---
Facebook Pages & Groups: 
Facebook Pages:

Alpha Martial Arts Facebook Page 

*This is the main page for our organization. Each location also has their own public page and private groups (see below). The main page currently includes:

Daily Book Readings w/ Ms. Zoe (she is currently reading Harry Potter!)
Wednesday Wisdom w/ Mr. Herrman

Facebook Groups: 

 *These are private groups for current and alumni students. Please visit the links below to request access.
---