Adult 5-Week "Healthy Holidays" Fitness Challenge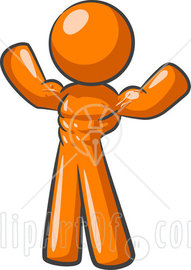 Adult 5-Week "Healthy Holidays" Fitness Challenge
Monday 11/15 – Saturday 12/18
Free to all AMA Parents and Adult Students.
$59.00 for non-AMA parents/students.
Already enrolled in Muay Thai Kickboxing? Bring a friend for free!
Researchers believe that the majority of weight the average person gains every year (1-2lbs) happens during the holidays. And, those one to two pounds every year add up! A 30-year-old who weighs 150 pounds may weigh 170 at age 40, 190 at age 50 and 210 at age 60! We have a solution:
The #1 Secret for Avoiding Holiday Weight Gain: Stay Active!
People who reported that they were more active during the holidays did not gain weight! So…we are taking the basic format of our 5-Week Fitness Challenge and improving it based on your feedback.
Challenge participants will attend a 45 or 60 minute Muay Thai Kickboxing class at least 1x/week. We will also supply optional at home workouts for 2-3 days/week and nutritional guidelines to help you succeed. Participants will be encouraged to track their progress in individual notebooks. We are adding a ton of class times for your convenience:
| | | |
| --- | --- | --- |
| Day | Time | Instructor |
| Monday & Wednesday | 9:30-10:15am | Mr. Herrman & Mateo 🙂 |
| Monday *Advanced Only! | 8:15-9:15pm | Mr. Mike Murray |
| | | |
| Tuesday & Thursday | 12:00-1:00pm | Ms. Kristin |
| Tuesday & Thursday | 8:15-9:15pm | Ms. Kristin |
| Saturday | 9:00-10:00am | Ms. Caitlin |