Kru Alberto & Ariana Ramirez Muay Thai Seminar – 6/11/11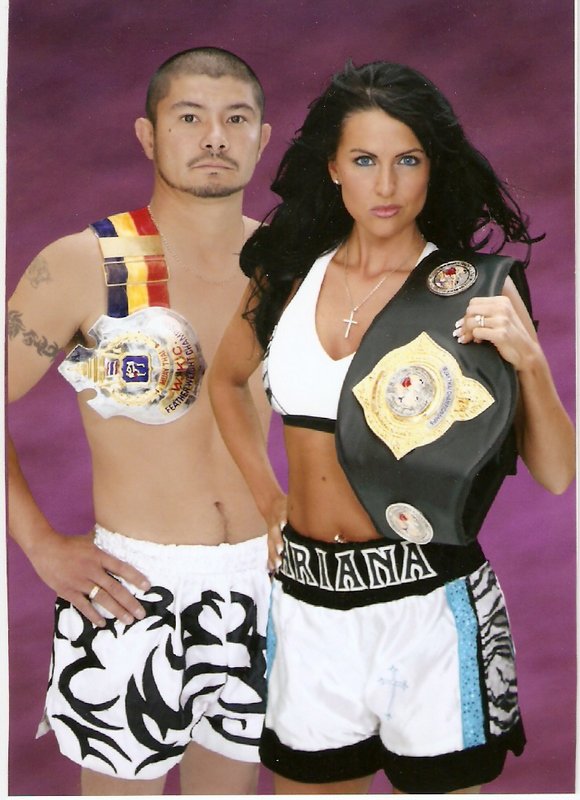 Save the Date! Alpha Martial Arts will be hosting four time world muay thai champion Kru Alberto Ramirez and world champion Ariana Ramirez of Chaisai Muay Thai, for an afternoon seminar of "The Real Deal Muay Thai Training". June 11, 2011 from 10am-12pm at AMA Bryant. Cost is a $30.00 and Space is limited! Call (206) 528-3737 to reserve your spot.
Bio: Chaisai Muay Thai has offered authentic muay thai instruction in Tacoma Washington since 1997. Led by four-time world muay thai champion, Kru Alberto Ramirez. With over 32 years of martial arts experience, he has trained and managed the best fighters in Washington. Alongside his wife female muay thai world champion, and star of Oxygen's "Fight Girls" Ariana Ramirez, they offer group training, private instruction and fighter development.