Belt Testing Mindbody Instructions
Thank you for completing the previous section of your Belt Testing ITP Form! Please follow the directions below to login to Mindbody (our billing company) to pay your $30 Belt Advancement fee online (required). Thank you!
Step 1: Click this link to log into AMA's secure MindBody Site. You will see a screen that looks like this: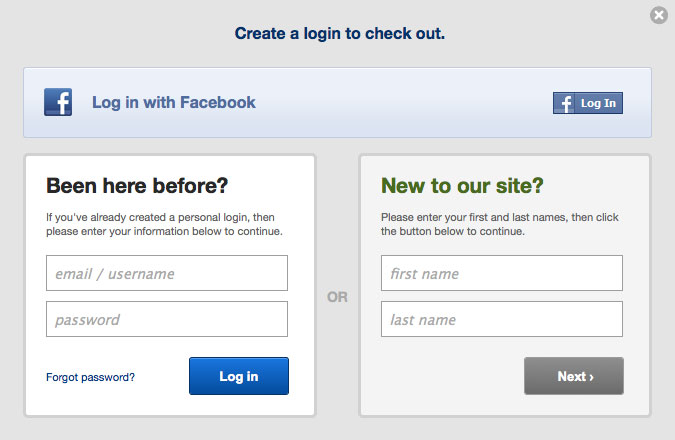 Step 3: Enter your First Name and Last Name in the New to our site? box on the right (unless you have already created an account). Mindbody will try to find you in the system and you will see a screen that looks like this: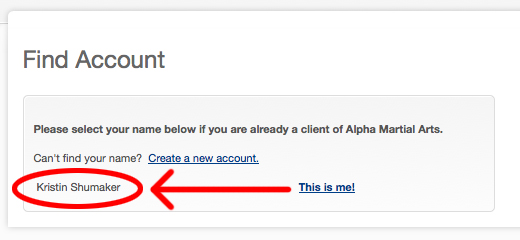 Step 3: Click the "This is me" link in the lower right if your name is found. If your name is not found you can "Create a new account" using the link provided onscreen. *If you create a new account please let us know so that we can link it to your billing info later!
Step 4: Click the "Online Store" tab in the upper right corner and select "Other Services" from the drop down menu and then "Belt Advancement Fee". Follow the on screen instructions to complete your payment.

Step 5: Select the "Classes" tab in the upper right corner to register for classes. Just under the "Classes" tab are drop down filters that you can use to modify which programs (Karate, Kickboxing, etc.) and class types (Dragon, Junior, Adult) you see. Change the date in the upper right to 3/11/13 and then click "Sign Up Now" for your desired class days/times.

Step 6: Select the "Make a Single Reservation" button in the lower left corner to register for classes for yourself or a family member who is linked to your account. You will need to make a reservation for each weekday/time you would like to attend class (Ex: Monday 3/11 and Wednesday 3/13 at 4:00pm). The system is currently set up so that you can only register for Karate classes the first week of the quarter. We will create a recurring reservation for the remainder of the quarter after we confirm that your reservation is correct. If you plan on attending multiple class types (Ex: Masters) please make a reservation for those classes as well.

*If you have any challenges with this process please stop by the front desk and we will be happy to help you in person.
PS: Please email us feedback about this online ITP system!