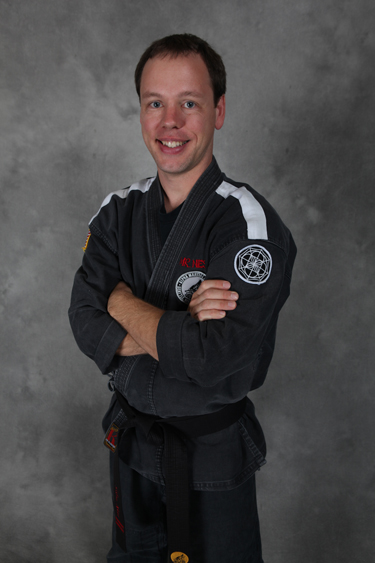 Current Rank:  2nd Degree Black Belt in American Kenpo Karate
Training Since: 2003
Other Styles / Interests: Actively training in BJJ under Brian Johnson (Northwest Jiu-Jitsu), Muay Thai Kickboxing, and Doce Pares Eskrima. I enjoy travelling, bicycling, mountain biking, hiking, and almost anything in the great outdoors. I was fortunate to be able to travel to Thailand on two occasions and continue my training and experience the culture and daily life of SE Asia.
Professional Achievements:
Owner and Head Instructor of Alpha Martial Arts Capitol Hill
Blue belt in Brazilian Jiu-Jitsu (Northwest Jiu-Jitsu Academy)
First Aid and CPR Certified
Kovar's Instructor College (2014)
Black Belt Schools International Certified Instructor
Bachelor of Arts in Business Administration from the University of Washington (2001)
Personal Statement:  Training in the martial arts has been a passion all my life. I am honored to be able to share this passion with my students every day.
Favorite Quote: Coming soon…