Stay active, healthy and safe at home while learning martial arts with 2-weeks of virtual training for only $57!
---
Alpha Martial Arts has been serving our community with award winning programs for children, teens & adults since 2001. 

Anyone can begin martial arts – any age, any fitness level. 

Come join us!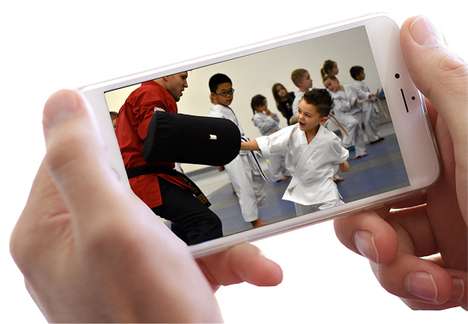 Getting started is as easy as 1-2-3!
---
Complete the form on this page. 

We'll email you a link to sign up for immediate access to our online digital training platform and a link to schedule a virtual private lesson to get started.

Start Training! Our online digital training program includes Live Classes via Zoom, Virtual Private Lessons and On Demand Video classes, At-Home workouts, Daily Book Readings and Weekly Powerful Words Character Development Messages.
---
Contact Us - Virtual Classes
---
Kids Martial Arts Classes: The best decision you will make for your child!
Enroll your child in martial arts classes and discover the amazing benefits they will experience in all aspects of their lives! You might naturally associate martial arts with hollywood stunts and kicks and punches, but the self-defense aspect of martial arts is just part of it.  
Alpha Martial Arts is Your Partner in Parenting. We teach the same values you teach at home, in a positive, safe and fun environment.
There's a special confidence that a child gains from being able to defend themselves. It empowers them with a quiet confidence that says, "Don't mess with me." making them less likely targets for bullies and social predators. The foundation of our kids martial arts curriculum is the education and development of life-skills such as positive mental attitude, high goal setting, perseverance, self-control and confidence. We proudly offer age-appropriate children's programs for:
DRAGONS KARATE (ages 4-6) 
JUNIORS KARATE (ages 7-11) 
TEENS KARATE (ages 12-17) 
---
Adults! Ready to Get into the Best Physical & Mental Shape of Your Life?
From traditional martial arts to modern Kickboxing and Muay Thai, our dojo is the ultimate training facility in Seattle for people of all fitness and skill levels.
With martial arts becoming mainstream in the media, more and more people are looking to martial arts and self-defense classes as an alternative to the usual gym and fitness routine. At Alpha Martial Arts, we have been training in and teaching martial arts long before the media hype. We proudly bring forth this tradition to new generations of martial artists by offering a variety of classes to our students including:
KENPO KARATE (ages 16+)
KICKBOXING (ages 16+) 
MUAY THAI (ages 16+) 
---