Sad News: Mr. Tyler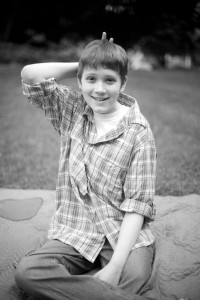 Mr. Tyler Bidle * 2/7/96 – 11/13/11
It is with a sad heart that I am writing to let our AMA friends and family know that Mr. Tyler passed away yesterday afternoon (11/13/11). He earned his AMA Junior Black Belt in June of 2007 and was diagnosed with osteosarcoma, an aggressive form of bone cancer, a year later. He was a great young man, who fought like a warrior to his last breath, and will be missed dearly by all who knew him.
With Love & Respect,
Mr. Herrman
PS: Please keep his family in your thoughts and prayers.